Home
Information
Dances
Classes
Galleries
Articles
Contact
Links
Displays
Weddings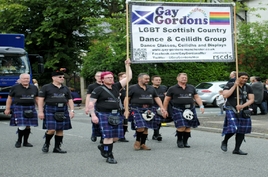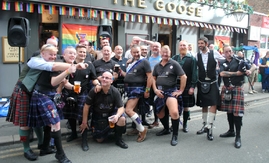 Manchester Pride Weekend 2016
Gay Gordons Manchester along with Gay Gordons London took part in the parade and held several display dances in the Sackville Gardens, outside The Goose and Bar Pop
Prestwich Carnival 2106
Our first appearance at Prestwich Carnival - taking part in the parade and then dancing.
It started raining as we were dancing :(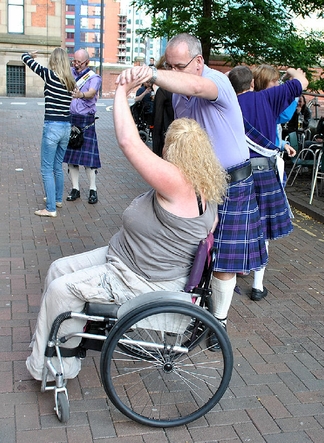 Video of the Gay Gordons Manchester and Gay Gordons London :
This was filmed outside of New York New York during Manchester Pride 2012. It was our first dance of the day and the crowds had not yet arrived. The dance is called "The Sailor" and was requested by the Gay Gordons London.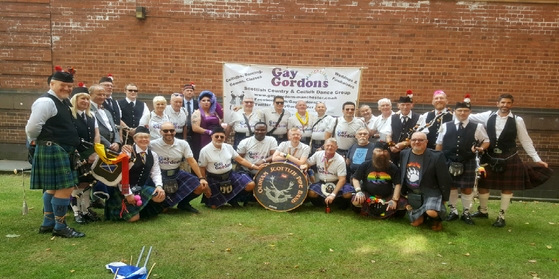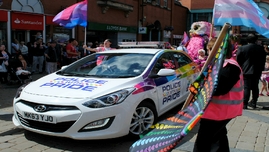 Oldham Pride 2015
Oldham Pride in the afternoon and a wedding in the evening - a very busy day!
Our members along with friends from the Gay Gordons London and nhe Oldham & District Pipe Band after the Manchester Pride Parade 2018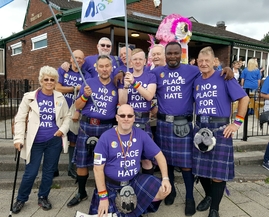 Oldham Pride 2017
Part of the "No Place For Hate" Rainbow Parade 2017 with dancing and our new Selfie Frame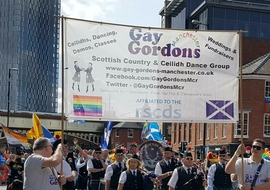 Manchester Pride 2018
From the Parade on Saturday to our last display on Monday.
See also Selfie Frame page for updates