Home
Information
Dances
Classes
Galleries
Articles
Contact
Links
Displays
Weddings
Ceilidh
Fundraising
Our Scottish Dancing classes aim to teach many of the aspects of Scottish Country Dancing for the beginner to the more accomplished dancer. Although the main emphasis will be on Scottish Country dancing, Ceilidh dances may also be taught.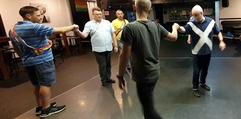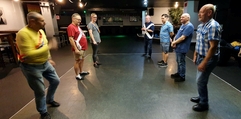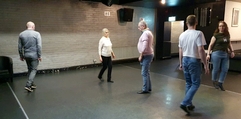 It is the most fun you can have in one night!

The classes are held in the upstairs bar of The Thompson's Arms, 23 Sackville St., Manchester, M1 3LZ from 7.45pm to approx 9.30pm (times were changed due to the new car parking charges) on the following dates. Classes cost £2.00 a night with discount for Full Members.
Below are the 2023 class times

will start with basics and build confidence in social dancing and progress to more complicated steps and routines.
Time: 7:45pm - 9:30pm


Class dates for 2023
July 3, 10, 17, 24, 31
August 7, 14, 21 (no class 28th due to Bank Holiday)
All dates subject to change - Facebook would advise on any changes
No classes in September.
October 2, 9, 16, 23, 20
November 6, 13, 20 ,27
December 4, 11 (possibly 18)

You don't have to be a member of the Gay Gordons Manchester to join a Dance Class and is open to all genders no matter what your abilities may be. For more information please contact us through the contact page or just turn up on a normal class night. No classes are held on a Bank Holiday Monday.
© Gay Gordons Manchester 2023
Ceilidh Class
Scottish Country
If you are planning to visit us for the first time, please contact 07533 587770 to inform us, as sometimes we have to cancel class at short notice. Thanks