Home
Information
Dances
Classes
Galleries
Articles
Contact
Links
Displays
Weddings
Welcome to the Gay Gordons Manchester Website, the home of Scottish Country and Ceilidh dancing for the LGBT Community in Greater Manchester and their friends.
We are a group of Scottish Country Dance enthusiasts that felt the the Gay Community in Greater Manchester could benefit from something new and different.
It is a great way to exercise, to meet new people and to learn a new skill. It is open to everyone within the LGBT Community and their friends - from complete beginners to the more advanced dancer. The only stipulation is that you are lesbian, gay, bisexual, transgendered or gay-friendly and are willing to dance.
CLASSES CANCELLED TILL FURTHER NOTICE - WE APOLOGISE FOR THIS!
Gay Gordons Manchester can be found on Facebook and Twitter @GayGordonsMcr
HAVE YOU SEEN US OUT AND ABOUT
:
From Spring until late Autumn you will see the Gay Gordons Manchester within the Gay Village doing display dances and taking part in other major events throughout the year. Come along and join in the fun.
This site is updated on a regular basis with the latest news on what is happening with the GGM.


Why not become a member and make new friends. No experience of Scottish Dancing required, just a willingness to learn.
* Our dance classes are being held in the upstairs bar of The Thompsons Arms, 23 Sackville St., Manchester starting at 7.45. Every Monday except Bank Holidays


*DUE TO THE COVID-19 VIRUS WE HAVE HAD TO CANCEL THIS EVENT AND DAY SCHOOL - HOPEFULLY CAN BE RE-ARRANGED FOR LATER IN THE YEAR!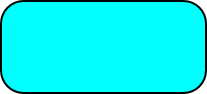 * Due to Popular Demand we are holding a Day School on Saturday 4th April 2020. THIS HAS BEEN CANCELLED/POSTPONED - LOOK OUT FOR NEW DATE
Full details and booking forms here
ADVANCE NOTICE
Charity dance on Saturday 30th May 2020 - Joint event with the RSCDS Manchester Branch.
Charities being supported Francis House Hospice and the Albert Kennedy Trust (AKT).
See Dances page for more information.